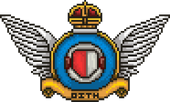 On the beggining of the first mission of Commando, there is a large symbol that says DITH. It appears near the stairs next to the first tank in the mission, and floats while moving up and down.
Appearance
Edit
The first mission of Commando.
Engraved on a lighter on the message that appears when loosing the game Commando 2.
Ad blocker interference detected!
Wikia is a free-to-use site that makes money from advertising. We have a modified experience for viewers using ad blockers

Wikia is not accessible if you've made further modifications. Remove the custom ad blocker rule(s) and the page will load as expected.